The Philosophy
Forget everything you know about health and wellness. Drs. Ted and Katy Morter are not your ordinary Chiropractors.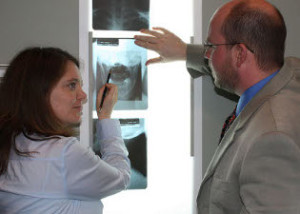 With a combined healing experience of over 20 years, they've helped countless thousands of people reach their true potential and they've learned to accomplish this in innovative and simple ways.
Using three of the gentlest yet most powerful healing techniques, the Morters create restorative and motivating treatment programs for each client to address mind-body blockages that are preventing them from living life to the fullest. This helps people break pain patterns, emotional patterns and physical patterns that keep them locked in a stress physiology that never allow them to move forward.
The Education
Dr. Ted Morter, IV graduated with a Doctorate of Chiropractic degree from Parker University in Dallas, Texas, however, his healing education began many years prior. He is a third generation Chiropractor who's grandfather invented the Bio-Energetic Synchronization Technique (B.E.S.T.). An innovation at it's inception – and still today, B.E.S.T. works by stabilizing the healing environment in the body, finding and updating old subconscious emotional triggers that throw the autonomic nervous system out of balance.
Starting in the warehouse of his family's headquarters and quickly moving to teaching and treating thousands of people at seminars, Dr. Ted learned how to quickly identify the blockages in others that keep them locked in old stressful patterns. Building on his grandfather's legacy, Dr. Ted continues to innovate the techniques he's learned, helping his patients achieve success more quickly with longer lasting results.
A geek at heart, Dr. Ted's post graduate study has included Neurology, Bio-Energetic Synchronization Technique (B.E.S.T.), Quantum Integration, Upper Cervical Chiropractic, Cranial Adjusting and Functional Medicine. His focus has expanded to empower people not only from our office in Northwest Arkansas, but from all over the world with self-healing programs such as the Window to the Mind, Everyday Breath of Life and Subconscious Success.
Dr. Katy Eakle Morter graduated as Salutatorian from Parker University in Dallas, Texas, winning the Jim Parker Award for service and leadership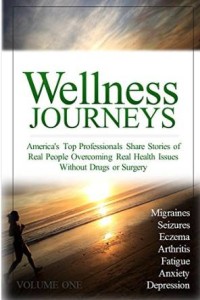 . Her healing path took quite a different turn from her family. With her roots in West Virginia, her father was a graduate of the first class of the West Virginia School of Osteopathic Medicine. Her grandfather, also an Osteopath, served as a founding board member. She, however, was disheartened by the state of medicine and chose a different, winding path that eventually led to a Chiropractor's office for treatment of severe headaches. (You can read more of Doctor Katy's story here in Wellness Journeys, available on Amazon.)
Her post-graduate studies include Pediatric Chiropractic, Breastfeeding and Optimal Airway Health, Neurology, Upper Cervical Chiropractic, Bio-Energetic Synchronization Technique, Cranial Adjusting, and Functional Medicine along with numerous nutritional approaches.
Both Dr. Ted and Dr. Katy have been featured speakers for Wellness Conferences, business groups, and corporate events. They are both committed to community education and have also taught in colleges and universities, including the University of North Carolina.